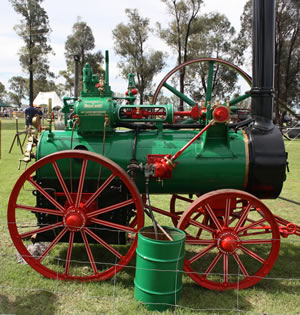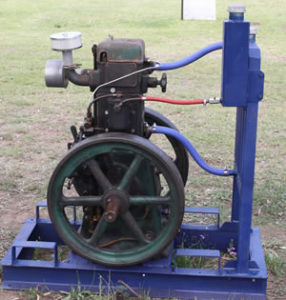 The Toowoomba and District Old Machinery Society Inc. was formed in 1996 by a group of local enthusiasts who discovered the need for a club of likeminded people interested in old machinery and memorabilia.
The aim of the Society is to preserve and promote the interest of old machinery within the community.  The Society started with 6 members and saw a rapid growth within 4 years to over 80 members.  Today the Society is the largest of its type in Queensland with over 150  members actively involved in community events.
The Society is a family based group and has the ability to help members operate their equipment efficiently and safely.  We can assist members in dating most types of equipment.  We welcome junior members and are only too happy in assisting them and helping them explore the ways of their forefathers.
The Society has achieved a well recognized reputation within the community.  We are actively involved and have a great working relationship with the Jondaryan Woolshed.  We assist other Societies in providing both static and working displays for their events including local shows, fetes, fundraising events and field days.
We have members from all over Australia and New-Zealand and provide displays throughout Queensland and the east coast of Australia and from Melbourne to Barcaldine.
We provide members with appropriate insurance cover for operating vintage machinery  within the community.  We  hold our annual working field days during the last weekend in October every year at the Oakey Show Grounds.
In 2006, The Toowoomba and District Old Machinery Society Inc. held the second Queensland Heritage Rally hosting over 300 engines, 300 tractors, 50 cars and trucks, 20 steam and many other exhibits.
2023 Old Machinery Expo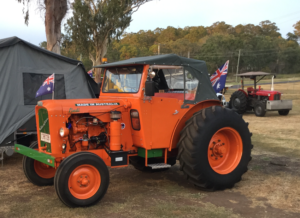 28-29 October 2023
Watch this space for more information coming soon.